What is a proven way to reduce stress, reverse heart disease and strengthen the immune system? (Hint: Don't look in your medicine cabinet.)
The answer: MEDITATION
That's right. These, along with several other health benefits, can be realized by incorporating meditative practices in our daily lives. Take a look at the infograph posted on the Festival of Faiths Facebook page, or listen to Jonathan Bastian's recent WFPL interview of Festival of Faiths presenter Elizabeth Mattis Namgyel to find out more.
If you are involved in any of the several meditation/contemplative practices organizations in Louisville, or, if you are interested in learning more about meditation, the May 2013 Festival of Faiths is offering several programs that might interest you.
Mind at Ease – Why We Meditate and The Way of the Bodhisattva
May 14; 1 p.m. to 5:30 p.m.
Actors Theatre of Louisville
Elizabeth Mattis Namgyel, retreat master at Longchen Jigme Samten Ling retreat center in Colorado, will host this mini-retreat on the contemplative practices of Tibetan Buddhism in the West.
Guided Meditation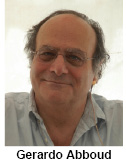 May 15, 16 and 17; 9 a.m. to 10 a.m.
Actors Theatre of Louisville (May 15 and 16) and Galt House Hotel (May 17)
Gerardo Abboud, president of the Dongyuling Buddhist Centre in Argentina, will host these FREE guided public mediations. In doing so, he will demonstrate how, although there are many types of meditations, a common thread to all of them is the cultivation of mindfulness and awareness. Through these we can find calmness and clarity in our minds, from where genuine compassion and loving kindness can arise.
NOTE: Tickets to this event are FREE, but can only be purchased by phone. Call Actors Theatre of Louisville at (502) 584-1205 or (800) 428-5949.
Growing Up with Meditation – A Discussion Between Mother and Son
May 19; 10 a.m. to 11:30 a.m.
Galt House Hotel
Elizabeth Mattis Namgyel and her son, renowned Buddhist teacher Dungse Jampal Norbu, will share their unique experience of having dharma at the very core of family life and look at the riddle we all face: how to transform our closest relations, with all their love and struggle, into the ground of developing compassion.
The discussion will be moderated by Louisville Public Media's Jonathan Bastian, host of "Morning Edition" on 89.3-FM WFPL.
---
Order your tickets online or call Actors Theatre of Louisville's box office at (502) 584-1205 or (800) 428-5849.