The Festival of Faiths is a preeminent interfaith event held in Louisville, Ky., where spiritual leaders, renowned scholars and creative thinkers from around the world converge annually for this multi-day gathering. The festival celebrates the world's vast spiritual traditions and hosts insightful dialogue on pressing social issues.
In 1996, the first-ever Festival of Faiths highlighted the city's diverse faith traditions in conjunction with the restoration of the Roman Catholic Cathedral of the Assumption, one of the oldest Catholic cathedrals in the U.S. and a gathering place for people of all faiths. Since then, the festival has expanded to include artists, musicians, storytellers, poets, and more, all focused on a theme relevant to the social, religious, and political needs of the Louisville community and beyond. The 2023 festival, Sacred Hearts, Sacred Minds: Embodying Love, is the 27th Festival of Faiths.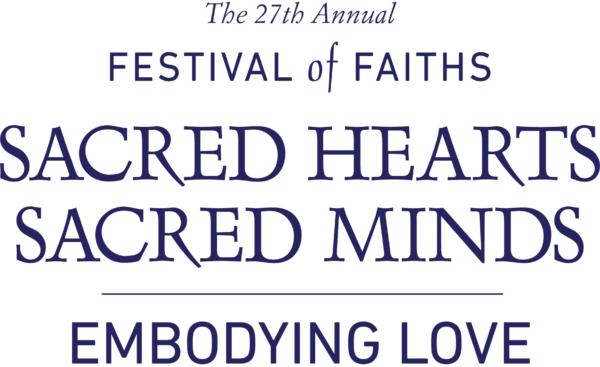 The 2023 Festival of Faiths will celebrate the power of love to cultivate meaningful connections, strengthen communities and transform lives. Join us for Sacred Hearts, Sacred Minds: Embodying Love, where we will explore contemporary concerns through the lens of faith and tap into our unique capacity for love and compassion.
A diverse lineup of spiritual teachers, thought leaders and artists will inspire us to open our hearts and minds as we envision a more loving future. Through dialogue, music, poetry, art, workshops and exhibits, this interfaith celebration will reignite a love of self, of our neighbors, and of the world we share.
Countdown to the
2023 Festival of Faiths
"We should be exceptionally joyous and proud of our community, for we have conceived and founded our country's first Festival of Faiths, a model of community at its best, an inspiring celebration of our own rich religious history, and a celebration of our individual and our community's collective religious goodness."