The May 2013 Festival of Faiths was a success! Following are a few highlights from the event, which carried the theme of "Sacred Silence: Pathway to Compassion" and helped prepare our community for His Holiness the Dalai Lama's visit to Louisville.
---
Record-setting Attendance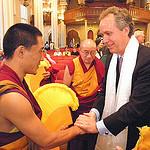 When we say that the May 2013 Festival of Faiths was our biggest ever, we weren't kidding. Traditionally, our festival sells between 3,000 and 4,000 tickets. The May 2013 festival sold more than 9,000 tickets – MORE THAN DOUBLE OUR LARGEST AUDIENCE – and drew attendees from all over the world.
The Center for Interfaith Relations is pleased and thankful that so many people made the time to attend the event. We hope that we delivered a quality program that met your expectations.
---
Photos/Videos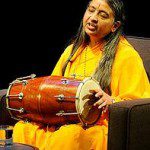 The May 2013 Festival of Faiths was the most documented festival in the event's 18-year history. In case you missed any of the events or if you couldn't catch the live stream on our website, check out our YouTube channel, www.youtube.com/FestofFaiths. Each presentation is available to watch in its entirety.
Also, the Festival of Faiths Flickr page includes more than 150 photographs taken before and during the Festival. See www.flickr.com/festoffaiths.
---
Looking Ahead
The May 2013 Festival of Faiths may be behind us, but the pathway to compassion continues. Mark your calendars for these upcoming events.
Meditation Retreat
October 4-6, 2013
Louisville, Kentucky
The Center for Interfaith Relations, in partnership with the Dharmata Foundation, will host a meditation retreat featuring Anam Thubten and Elizabeth Mattis Namgyel. The venue, retreat schedule and registration will be available soon.
Click here to preregister for the event.
Festival of Faiths
November 2013
Louisville, Kentucky
There is still room for one more Festival of Faiths in 2013. Watch our website, www.festivaloffaiths.org, for news and updates on what we have in store for November's festival.
---
THANK YOU!
This big festival needed some big help. Many thanks to the following organizations who partnered with us to make the May Festival of Faiths such a huge success.
Brown-Forman Corporation
Louisville Metro Government
Archdiocese of Louisville
The Thomas Merton Center
Louisville Public Media
IdeaFestival
Drepung Gomang Institute
Muhammad Ali Center
Compassionate Louisville
Fons Vitae
The Center for Interfaith Relations is also pleased to acknowledge the generous financial commitments, services and resources provided by several businesses and individuals. Click here to see a complete list, and be sure to offer these businesses your patronage.
---
Stay Connected