As part of ongoing programming offered for the 2013 Festival of Faiths, Sacred Silence: Pathway to Compassion, the Center for Interfaith Relations is offering a Meditation Retreat for people of all faith traditions and suited to both experienced and novice meditators.
Renowned meditation teachers Anam Thubten and Elizabeth Mattis Namgyal will invite everyone into the timeless Buddhist teachings, along with meditation practices to bear witness that we can all bring about change within. The "change" is a journey from our old mental patterns of hatred, fear and dissatisfaction that cause suffering, to lay the foundation for our individual and collective pathways to a natural state of compassion rooted in love, courage, insight and joy.
---
CLICK HERE FOR MORE INFORMATION AND TO REGISTER
---
Stay Connected
---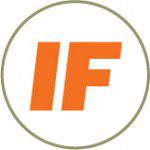 The Center for Interfaith Relations is proud to be an Official IdeaFestival Community Partner!