Two workshops will be held during the Festival of Faiths Sacred Earth Sacred Self programming, May 13th-18th. Both will take place from 12:30 p.m. to 2:30 p.m. and will be held on the Mezzanine level, upstairs, at Actors Theatre of Louisville. With the convenience of location and time, we encourage participation between our 10:30 a.m. – 12:30 p.m. and 2:30 p.m. – 4:30 p.m. Festival of Faiths events.
THURSDAY, May 15th – FAITH AND FOOD JUSTICE: PLANTING A SEED
*This Event is Sold Out*


Faith and Food Justice: Planting a Seed will be a workshop and free luncheon (boxed lunches from Farm to Fork Catering) with Kyle Kramer, author of A Time to Plant: Life Lessons in Work, Prayer, and Dirt, and conversation sponsored through 15Thousand farmers, Sowers of Justice Network and Highland Baptist Church Justice Ministry Group.
In this 15Thousand Farmers 15th Day Event participants will:
– Discuss how growing food is a revolutionary act and how faith communities can engage in sacred food growing as both a contemplative and justice practice.
– Initial conversation with Sowers of Justice – what is a sowers working group
– Introduce the idea of/listen for the launching of a working group around food justice.
– Food Growing as Justice made Practical
– Demo/introduce raised beds
– Describe how installation and support of food growing helps grow community relationships, family income, and family resiliency.
– Suggest practical ways that faith communities and their community partners can grow food resiliency for and authentic relationships with those in need.
This event invites us to include food justice in the ongoing conversation many of us intend to have with our own faith communities, neighborhoods, and cities about faith, food, and justice. CLICK HERE to register or email 15kfarmers@gmail.com.
*Tickets are required, limited seating for this event.
FRIDAY, May 15th – SACRED LIVING WITHIN THE HOME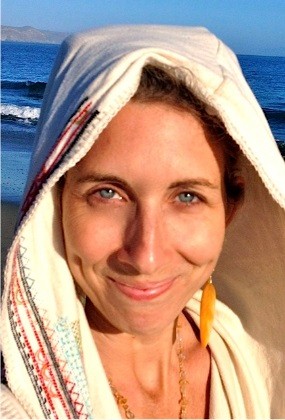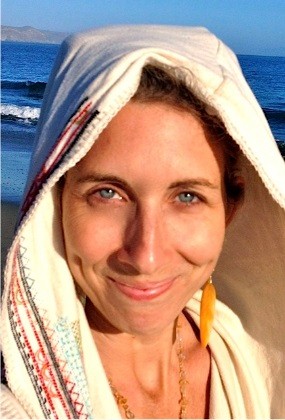 In this 1 ½ hour workshop, Jesua will explore ways we can use intention, prayer and ritual to bring spiritual presence and sacredness to mundane family dynamics. Our daily lives with children offer many windows of opportunity to engage in presence and teachings, and children are naturally receptive to understanding and playing inside the ritual space. Jesua will share insights she has gained as a parent inviting presence in her own family life and will offer tools for you to do the same in your family.
Jesua, pronounced "Jeshua", serves the awakening and embodiment of love and truth in her roles as a shamanic healer, writer, teacher, medicine woman, death doula, and devoted mother of two children. Jesua lives passionately inspired about invoking deepening consciousness in a myriad of ways. Her presence serves to inspire the realization of surrender, trust, courage and grace; illuminating and grounding the love we truly are. She lives to cultivate within herself and everyone she meets the humble wisdom to receive all of life as medicine, and to be the healing we seek in the world. Jesua currently writes, speaks and teaches nationwide, while mothering her children and maintaining a private healing/counseling practice in the Bay Area of Northern California. CLICK HERE to register or email Sylvia@sylviabenito.com. Details at www.jesua.com.