By: Keith Runyon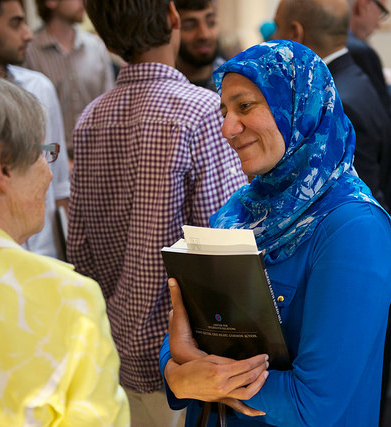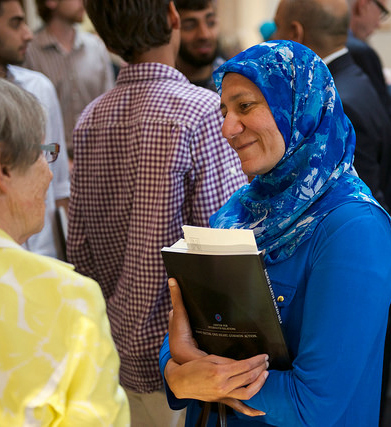 This morning, before we came to Actors Theatre of Louisville for the second day of programs for the 19th annual Festival of Faiths, Dr. Kathleen Lyons, executive director of the Center for Interfaith Relations, and I dropped by WHAS-TV to appear on "Great Day Live." That's the popular morning interview show hosted by Rachel Platt and Terry Meiners. At the beginning of our interview, Rachel cited the significant religious diversity of Louisville, which is home to five synagogues, six mosques, and worship centers for Buddhists, Baha'is and Hindus. Not to mention Protestants and Catholics, who make up the lion's share of the city's religious community.
This diversity is showcased at the Festival of Faiths. If anything, our city has grown more diverse over the 19 years since the first Festival. Waves of immigration since 1995 have brought new vigor and new challenges to Louisville.
I was reminded of the Festival's symbolic importance yesterday when Shaykh Hamsa Yusuf entered into a dialogue with Rabbi Joseph Rapport of The Temple in Louisville. Shaykh Yusuf is one of the most influential Muslims in America, having founded Zaytuna College, the first Muslim liberal arts colleges in this country.
The newscasts may be filled with accounts of strife in the Middle East between Israel and its neighbors, but in Louisville, the relations between Jews and Muslims – as symbolized by these two leaders – could not be warmer. How sad that this isn't replicated on a global level, but how wonderful it is that we can serve as a model here. I think that's one reason why so many people come to the Festival of Faiths, and return each year.