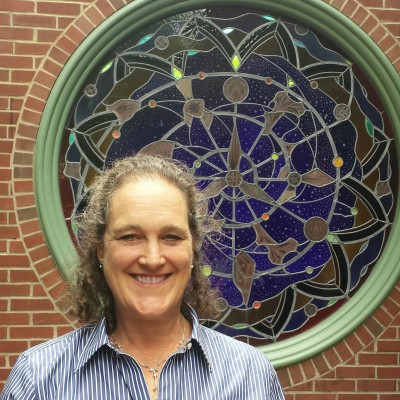 Sarah Reed Harris has been appointed Managing Director of the Center for Interfaith Relations (CIR). Ms. Harris has been serving as assistant director of the organization since May 2012.
"We are fortunate to have found in Sarah a person of great personal faith and tremendous administrative and organizational ability," says Turney P. Berry, chairman of the CIR board. "Her passion for our work made her the natural choice for Managing Director, and we look forward to her leadership as we expand the scope and reach of the Festival of Faiths."
Ms. Sarah Reed Harris, who spent her early years in Bogota, Colombia, as the daughter of a missionary moved to Louisville with her family in 1971. She is the daughter of the Rt. Rev. David B. Reed, retired Episcopal bishop of Kentucky, and civic leader Susan Guise. A graduate of Wellesley College, Ms. Harris received a master of public administration from the University of Louisville.
Prior to joining the Center for Interfaith Relations (CIR) as Managing Director, she directed fund development, business training and program operations in local community development efforts,  concentrating both in workforce and urban business development services. Prior to that Ms. Harris worked in finance in Boston and in Louisville.  She joined the Center in 2012 and has coordinated the last Festivals of Faiths.
In her role as managing director, Ms. Harris will direct CIR's community outreach, personal growth, and interfaith activities. She will continue to head the annual Festival of Faiths, which in 2015 will mark its 20th anniversary. "It is a distinct honor to help lead this organization in the fulfillment of its motto, 'Many Faiths. One Heart. Common Action.' We are blessed with visionary leadership, a seasoned and supportive board, and tremendously talented staff," she says, adding: "Combine this with the backdrop of our local religious institutions steeped in significance in our local history, and we are all propelled to live every day more thoughtfully, responsibly, and communally."
Commenting on her appointment, board member and Festival chairman Owsley Brown III said this:
"Sarah has been a superb leader of our year-round activities, and the hub of our annual Festival of Faiths these past two years. She is uniquely well positioned to lead the organization to great new heights as we seek to broaden and deepen our work. This comes at a time when many people are both hungry for and in need of facilitation around the question, 'How to best relate to spiritual practice in today's rapidly changing and complex world?'"