Like the first Festival of Faiths in 1996, the 1997 Festival featured exhibitors and local hosts who told the story of the many houses of worship and people of faith in the Louisville area. Artists, singers, and architects celebrated the diversity and vibrancy of the region and celebrated pluralism. 
Our Interfaith Prayer Breakfast brought awareness to the issue of gun violence, recovery from tragedy, and supporting youth in Louisville. Rev. Kevin Cosby and Louisville Mayor Jerry Abramson called for people of faith to reach out to young people instead of turning their backs out of "fear, ignorance, or inertia." Marian Wright Edelman, founder of the Children's Defense Fund, also issued a called to faithful people to care deeply for children and to be led by love and light.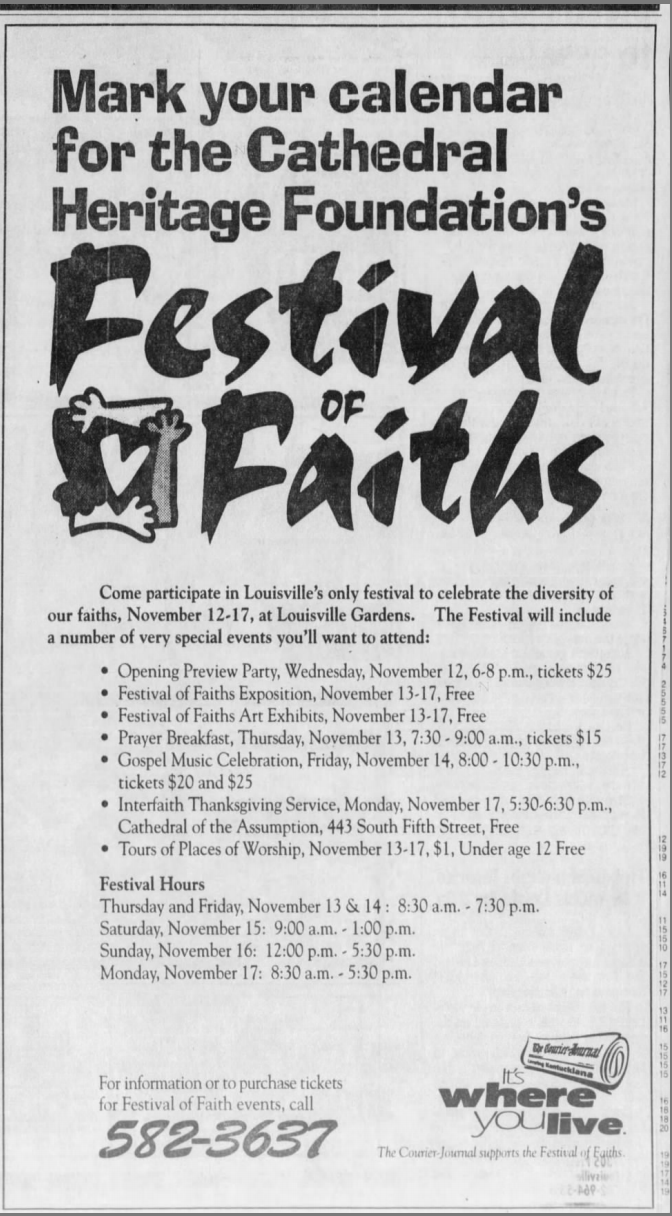 Festival of Faiths Advertisement in The Courier-Journal, 13 Nov. 1997, p. 16.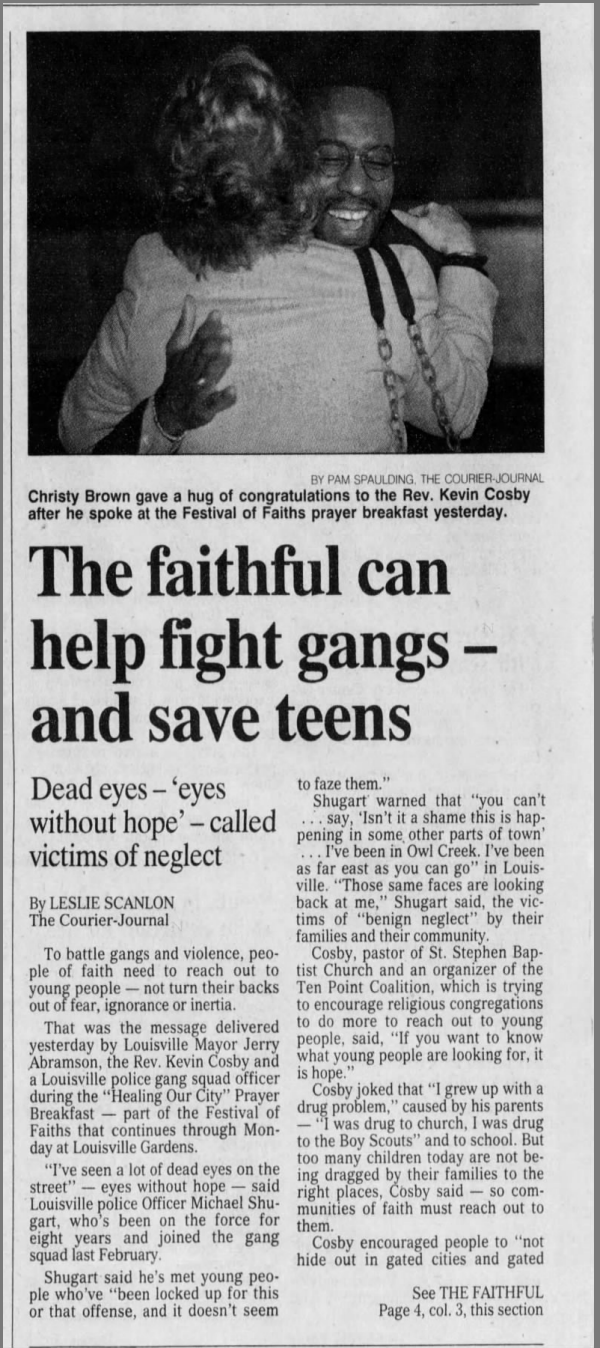 Scanlon, Leslie. "The Faithful Can Help Fight Gangs – And Save Teens" The Courier-Journal, 14 Nov. 1997, p. 16.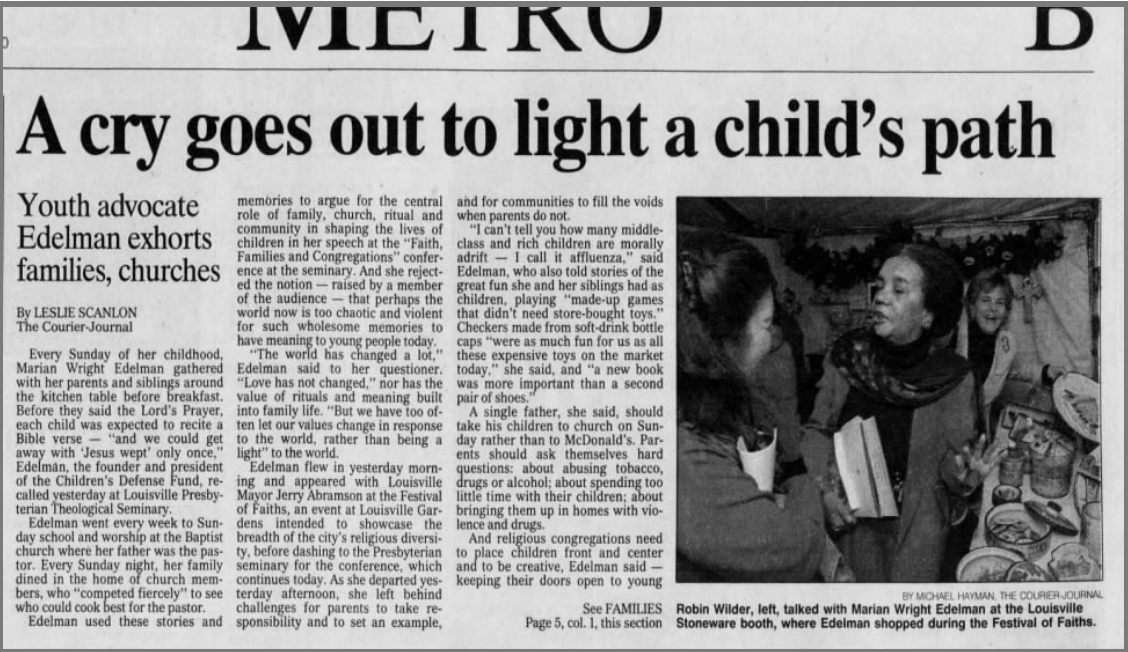 Scanlon, Leslie. "A Cry Goes Out to Light a Child's Path." The Courier-Journal, 15 Nov. 1997, p. 8.