An Interfaith Youth Gathering and genealogy workshops were central to our sixth Festival of Faiths in 2001. Harold Kushner joined us at events including our Children of Abraham dinner, which celebrated the roots of faith shared by Muslims, Christians, and Jews. We looked at how issues affect both children and seniors in multi-generational households, and followed the Fireman's Bagpipe Brigade through downtown on a Pilgrimage for Peace.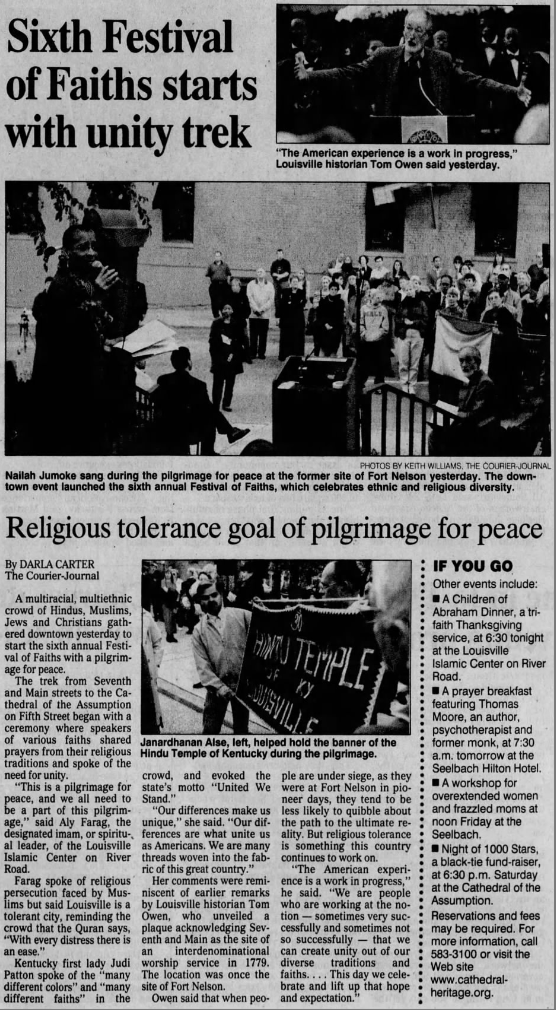 Carter, Darla. "Sixth Festival of Faiths Starts With Unity Trek." The Courier-Journal, 14 Nov. 2001, p. 17.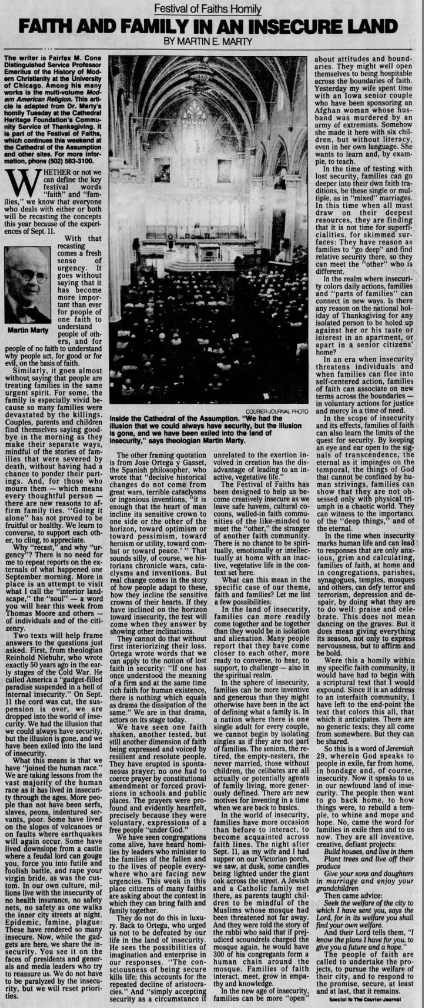 Marty, Martin. "Faith and Family in an Insecure Land." The Courier-Journal, 17 Nov. 2001, p. 13.