Along with guests such as Dr. Deepak Chopra, the seventh Festival of Faiths in 2002 took a closer look at the texts held sacred in many faith traditions. This included yoga sessions demonstrating the incorporation of the body in spiritual practices, and demonstrations of the Lectio divina method of meditative prayer used by the Sisters of Saint Benedict. Dr. Martin Marty of the Louisville Presbyterian Theological Seminary guided us in conversing with sacred texts both as friends and challengers, and Dr. Donald Parry of Brigham Young presented us with the relevance of the Dead Sea Scrolls.  

Wolfe, Bill. "Chopra Preaches Understanding of Body and Spirit." The Courier-Journal, 11 Nov. 2002, p. 9.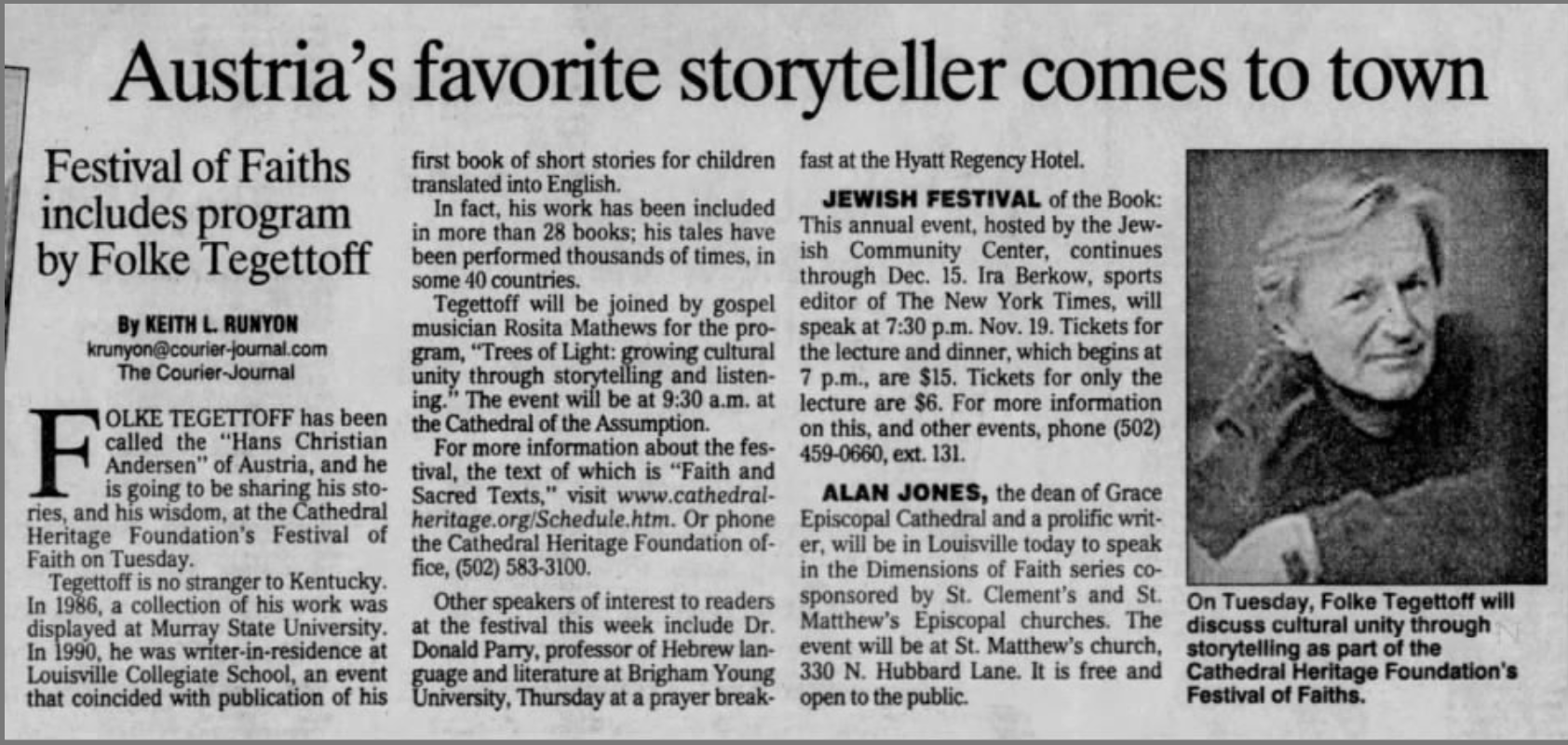 Runyon, Keith. "Austria's Favorite Storyteller Comes to Town." The Courier-Journal, 10 Nov. 2002, p. 93.