A choir of Israeli youth were accompanied by Palestinian instrumentalists at the ninth Festival of Faiths in 2004, a performance that beautifully underscored that year's theme of Faith and Cooperation.  
Reverend Phil Lloyd-Sidle of the James Lees Presbyterian Church hosted the annual Children of Abraham Thanksgiving Dinner preceding the festival, and the evening brought together three major faith traditions to demonstrate the unifying power of voice and song. "It's a joy to be able to celebrate our spiritual kinship at table and in worship," the Rev. Lloyd Sidle said at the time. "For me, it becomes a living symbol of the possibility of peace and reconciliation." 
During the festival, Palestinian teenagers of the National Palestine Center in Nablus joined Israeli singers of the Jezreel Valley Music School for the first time in Louisville, having been brought by local emigrants of the region for the purpose of demonstrating common bonds.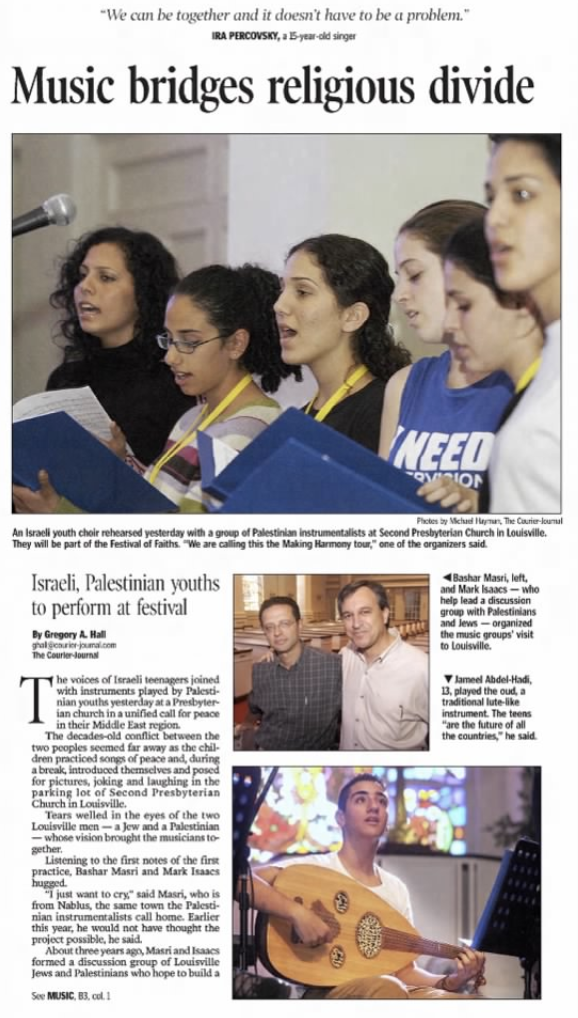 Hall, Gregory. "Music Bridges Religious Divide." The Courier-Journal, 6 Nov. 2004, p. B1.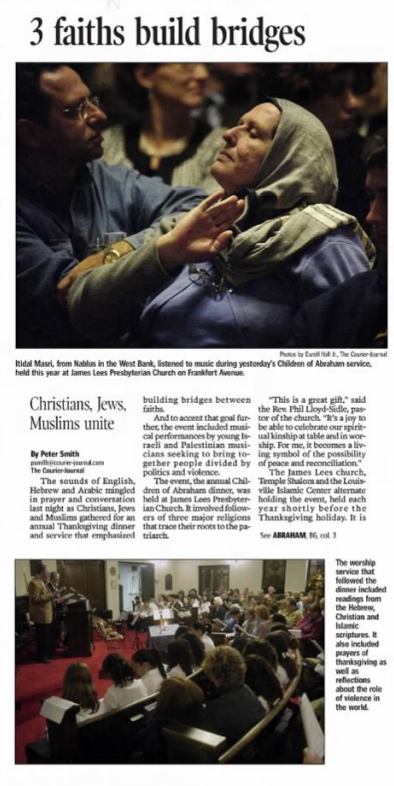 Smith, Peter. "3 Faiths Build Bridges." The Courier-Journal, 11 Nov. 1999, p. B1.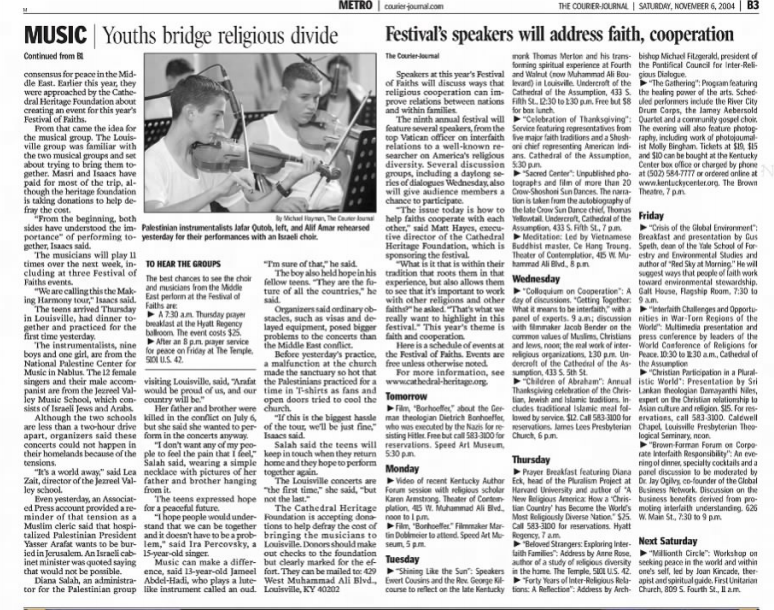 Hall, Gregory. "Music | Youth Bridge Religious Divide." The Courier-Journal, 6 Nov. 2004, p. continued from B1.