In 2006 our eleventh Festival of Faiths examined the final stages of life with "Death and Dying." We investigated the approaches various traditions take to the end–of–life stages and how they shape our experiences during the rest of our years.  
Poet Coleman Barks shared with us his translations of the poetry of Rumi, the 13th-century Persian poet; youth programming explored Mexican Day of the Dead activities; and Chief Jake Swamp represented the local Cherokee and Iroquois community in a tree planting ceremony. Our focus on the environment continued to play a prominent role, with a day-long ecological symposium on the many ways faith traditions can respond to the climate crises.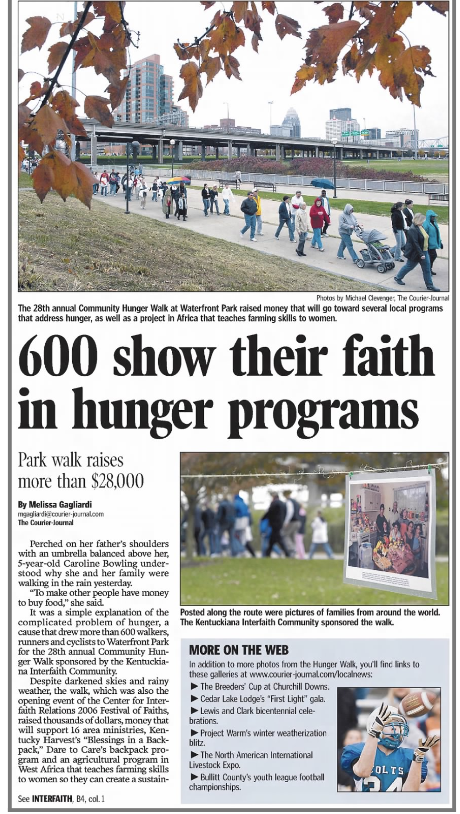 Gagliardi, Melissa. "600 Show Their Faith in Hunger Programs." The Courier-Journal, 6 Nov. 2006, p. B1.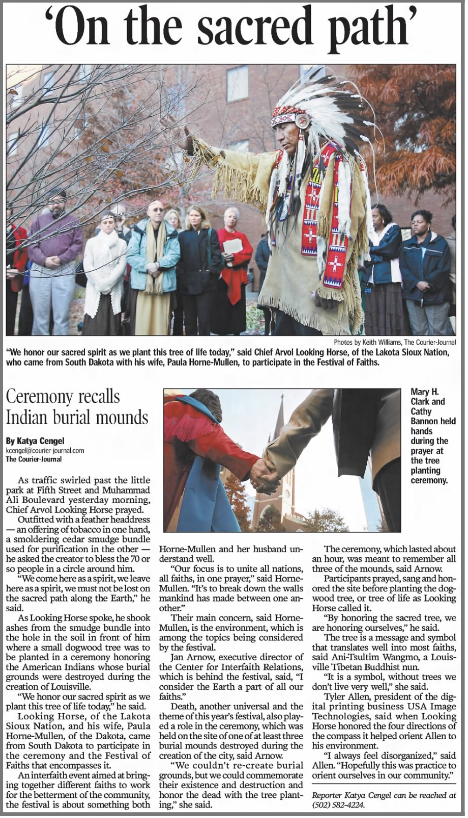 Cengal, Katya. "On the Sacred Path." The Courier-Journal, 10 Nov. 2006, p. B1.