In 2007, we continued our series based on the life cycle. Whereas the previous year's Festival of Faiths focused on the end of life, this 12th annual installment went back to the beginning with Birth and Creation through the eyes of faith.  
We explored birth as an event and sacred process, artistic expression as a birthing of ideas, and the continued rebirths we experience throughout our lives. Local filmmakers Robin Burke and Kay Millam shared with us the deeply spiritual encounters they had with birthing two films, and storyteller Mary Ellen Hill led our youth programming with creation stories from the oral traditions of various indigenous cultures. Workshops also included spirituality in birthing, how we come into the world and our connection to it; as well as how social artistry can bring new life and transformation to our communities.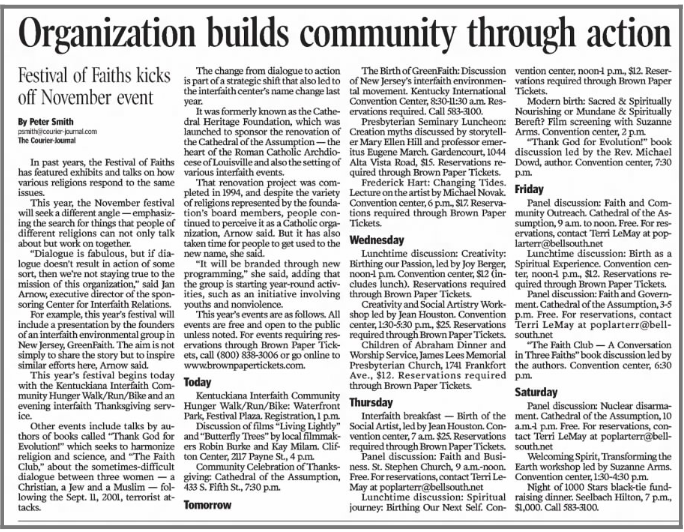 Smith, Peter. "Organization Build Community Through Action." The Courier-Journal, 4 Nov. 2007, p. B6.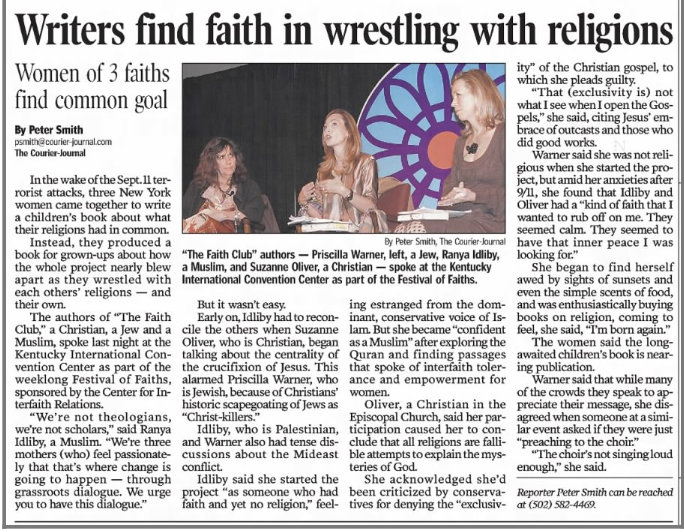 Smith, Peter. "Writers Find Faith in Wrestling with Religions." The Courier-Journal, 10 Nov. 2007, p. B4.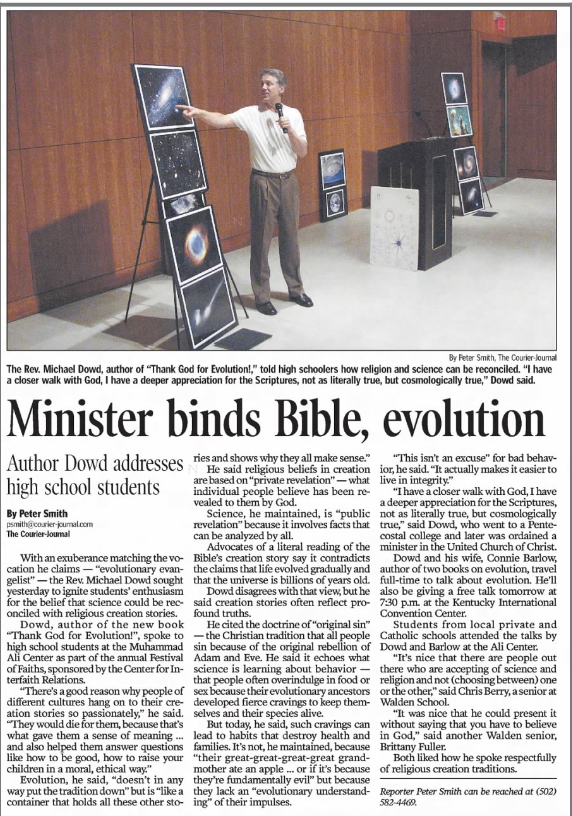 Smith, Peter. "Minister Binds Bible, Evolution." The Courier-Journal, 7 Nov. 2007, p. B3.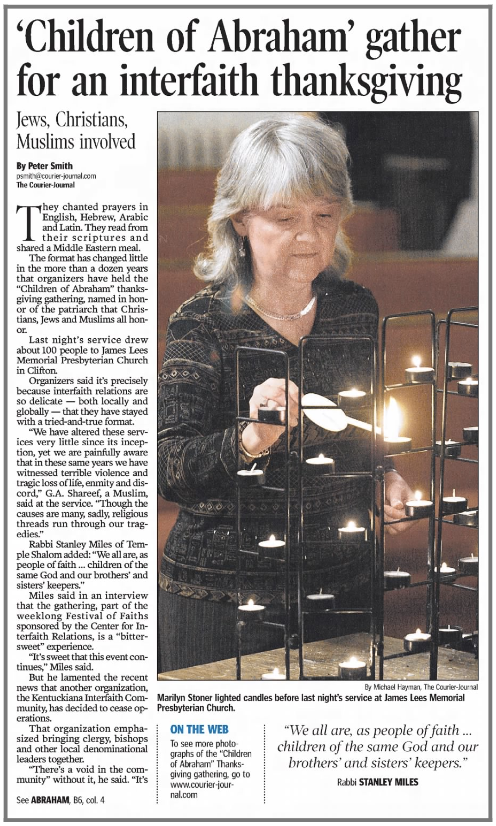 Smith, Peter. "'Children of Abraham' Gather for an Interfaith Thanksgiving." The Courier-Journal, 8 Nov. 2007, p. B1.