In 2010, we continued down the path of looking at our spiritual relationships with the primal elements, focusing on Sacred Soil: Foundations of Life.  
Wendell Berry joined students from the Kentucky School Garden Network to showcase why gardens matter to our future. Will Allen, food activist and recipient of a MacArthur Foundation "Genius Grant," shared the spirit of Terra Madre, his foundation developing sustainable urban farming practices. Young farmers took the stage in a session with Slow Food USA to discuss fresh ideas along with experienced farmers, in addition to highlighting the experiences of African-American and migrant farmers.  
Martin Palmer of the Alliance of Religions and Conservation encouraged us to "shift toward a proper relationship between our food and the land," while Harvard neuroanatomist Jill Bolte Taylor recounted her comeback from a brain hemorrhage and the faith she relied upon to recover.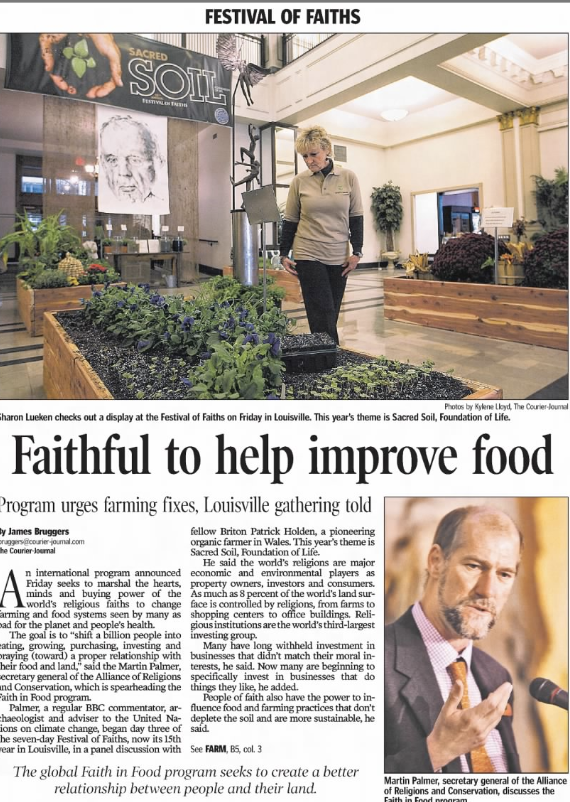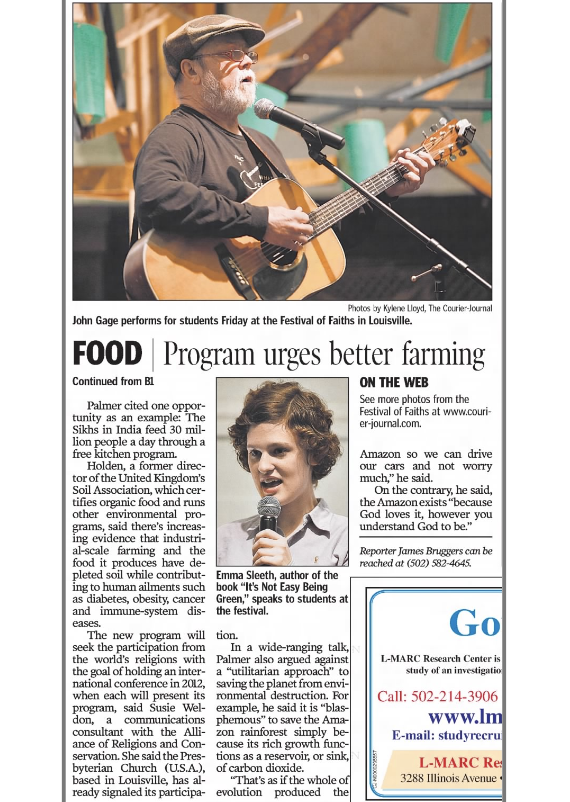 Bruggers, James. "Faithful to Help Improve Food." The Courier-Journal, 6 Nov. 2010, p. B1.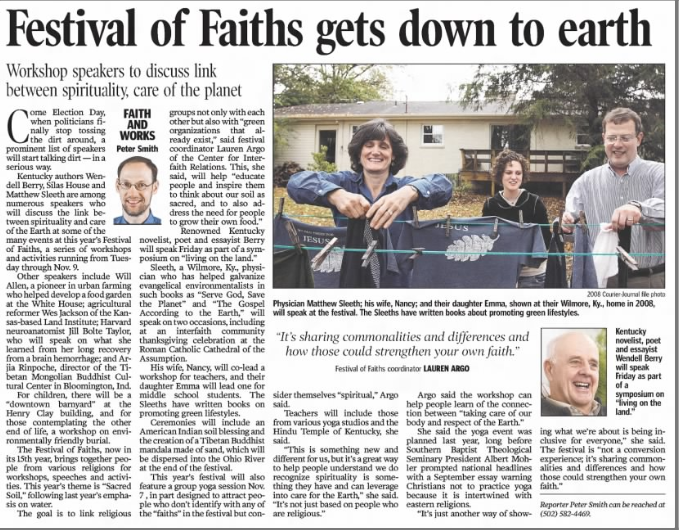 Smith, Peter. "Festival of Faiths Gets Down to Earth." The Courier-Journal, 30 Oct. 2010, p. B3.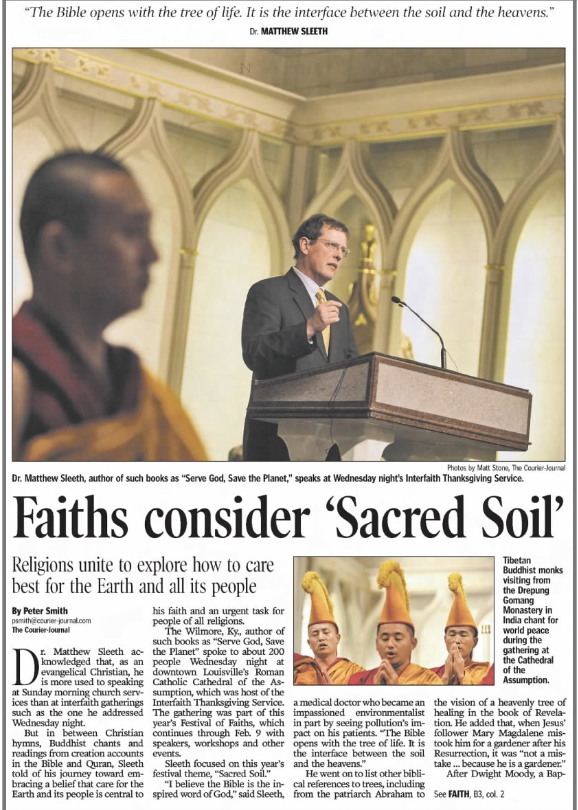 Smith, Peter. "Faiths Consider 'Sacred Soil'." The Courier-Journal, 4 Nov. 2010, p. B1.