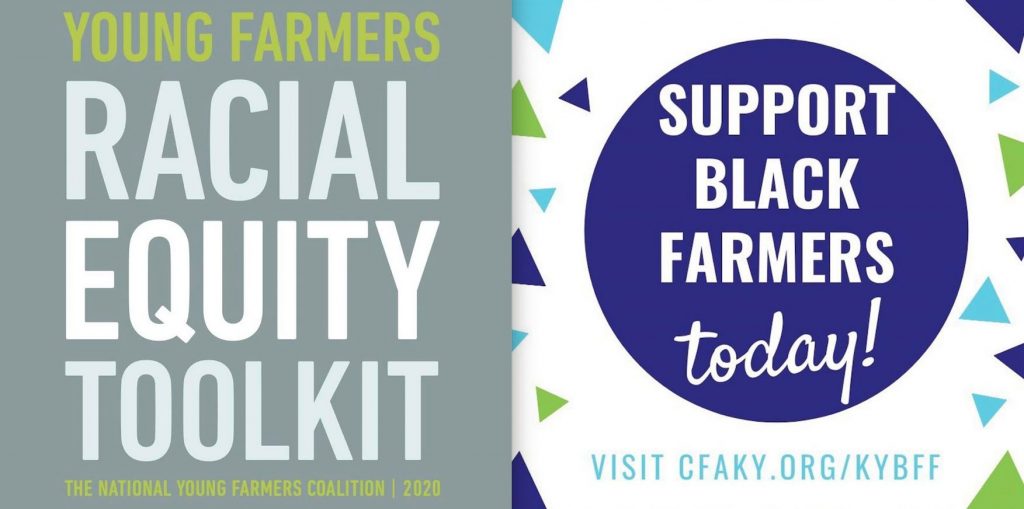 The uprising for racial justice is not just happening in cities, but in rural areas, too.
One example is the The National Young Farmers Coalition, which has created a Racial Equity Toolkit to shed light on racism in agriculture and to spur anti-racist organizing. Click here to download and share the toolkit.
Another opportunity to support the racial justice movement in rural America: Donate to the Kentucky Black Farmer Fund created by the Community Farm Alliance.
Historically, Black farmers have been systematically discriminated against and are less likely to receive loans and federal and state grants. The Kentucky Black Farmer Fund is shifting critical funding to Black farmers; click here to learn more or to donate.