An Excerpt from Pope Francis' Remarks to Congress in 2015
From the 2016 Festival of Faiths, "Sacred Wisdom: Pathways to Nonviolence"
All of us are quite aware of, and deeply worried by, the disturbing social and political situation of the world today. Our world is increasingly a place of violent conflict, hatred and brutal atrocities, committed even in the name of God and of religion. We know that no religion is immune from forms of individual delusion or ideological extremism. This means that we must be especially attentive to every type of fundamentalism, whether religious or of any other kind. A delicate balance is required to combat violence perpetrated in the name of a religion, an ideology or an economic system, while also safeguarding religious freedom, intellectual freedom and individual freedoms. But there is another temptation which we must especially guard against: the simplistic reductionism which sees only good or evil; or, if you will, the righteous and sinners. The contemporary world, with its open wounds which affect so many of our brothers and sisters, demands that we confront every form of polarization which would divide it into these two camps. We know that in the attempt to be freed of the enemy without, we can be tempted to feed the enemy within. To imitate the hatred and violence of tyrants and murderers is the best way to take their place. That is something which you, as a people, reject.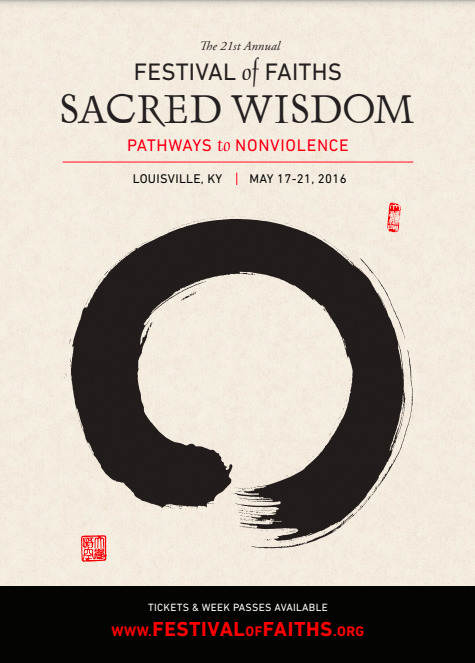 Our response must instead be one of hope and healing, of peace and justice. We are asked to summon the courage and the intelligence to resolve today's many geopolitical and economic crises. Even in the developed world, the effects of unjust structures and actions are all too apparent. Our efforts must aim at restoring hope, righting wrongs, maintaining commitments, and thus promoting the well-being of individuals and of peoples. We must move forward together, as one, in a renewed spirit of fraternity and solidarity, cooperating generously for the common good.
The challenges facing us today call for a renewal of that spirit of cooperation, which has accomplished so much good throughout the history of the United States. The complexity, the gravity and the urgency of these challenges demand that we pool our resources and talents, and resolve to support one another, with respect for our differences and our convictions of conscience.
Politics is, instead, an expression of our compelling need to live as one, in order to build as one the greatest common good: that of a community which sacrifices particular interests in order to share, in justice and peace, its goods, its interests, its social life. I do not underestimate the difficulty that this involves, but I encourage you in this effort.
Here too I think of the march which Martin Luther King led from Selma to Montgomery fifty years ago as part of the campaign to fulfill his "dream" of full civil and political rights for African Americans. That dream continues to inspire us all. I am happy that America continues to be, for many, a land of "dreams". Dreams which lead to action, to participation, to commitment. Dreams which awaken what is deepest and truest in the life of a people.
In recent centuries, millions of people came to this land to pursue their dream of building a future in freedom. We, the people of this continent, are not fearful of foreigners, because most of us were once foreigners. I say this to you as the son of immigrants, knowing that so many of you are also descended from immigrants. Tragically, the rights of those who were here long before us were not always respected. For those peoples and their nations, from the heart of American democracy, I wish to reaffirm my highest esteem and appreciation. Those first contacts were often turbulent and violent, but it is difficult to judge the past by the criteria of the present. Nonetheless, when the stranger in our midst appeals to us, we must not repeat the sins and the errors of the past. We must resolve now to live as nobly and as justly as possible, as we educate new generations not to turn their back on our "neighbors" and everything around us. Building a nation calls us to recognize that we must constantly relate to others, rejecting a mindset of hostility in order to adopt one of reciprocal subsidiarity, in a constant effort to do our best. I am confident that we can do this.
Our world is facing a refugee crisis of a magnitude not seen since the Second World War. This presents us with great challenges and many hard decisions. On this continent, too, thousands of persons are led to travel north in search of a better life for themselves and for their loved ones, in search of greater opportunities. Is this not what we want for our own children? We must not be taken aback by their numbers, but rather view them as persons, seeing their faces and listening to their stories, trying to respond as best we can to their situation. To respond in a way which is always humane, just and fraternal. We need to avoid a common temptation nowadays: to discard whatever proves troublesome. Let us remember the Golden Rule: "Do unto others as you would have them do unto you" (Mt 7:12).
This Rule points us in a clear direction. Let us treat others with the same passion and compassion with which we want to be treated. Let us seek for others the same possibilities which we seek for ourselves. Let us help others to grow, as we would like to be helped ourselves. In a word, if we want security, let us give security; if we want life, let us give life; if we want opportunities, let us provide opportunities. The yardstick we use for others will be the yardstick which time will use for us.