By Christopher Pramuk
For years I have been haunted by Merton's prose poem "Hagia Sophia." The poem seems at once to multiply and silence all questions about God. Rather than succumbing to tired theological categories and preconceptions, it breaks them wide open, making old things new, daring us to imagine and hope again.
"There is in all visible things an invisible fecundity, a dimmed light, a meek namelessness, a hidden wholeness. This mysterious Unity and Integrity is Wisdom, the Mother of all, Natura naturans. There is in all things an inexhaustible sweetness and purity, a silence that is a fount of action and joy. It rises up in wordless gentleness and flows out to me from the unseen roots of all created being, welcoming me tenderly, saluting me with indescribable humility. This is at once my own being, my own nature, and the Gift of my Creator's Thought and Art within me, speaking as Hagia Sophia, speaking as my sister, Wisdom."
What would it feel like to walk and pray with a God who is not fixed like a Great Marble Statue in the elite or far-away spaces where power is exercised but who enters without reserve into the stream of our humble tasks, decisions, and everyday commitments? Such a God—Sophia—would ignite our hope, the capacity to breathe, and to imagine again.
"Gentleness comes to him when he is most helpless and awakens him, refreshed, beginning to be made whole. Love takes him by the hand, and opens to him the door to another life, another day."
O Wisdom, bear us this day in the silence of your friendship, and help us awaken healing and hope in Your world, beginning with our very selves. O come, Sophia, come.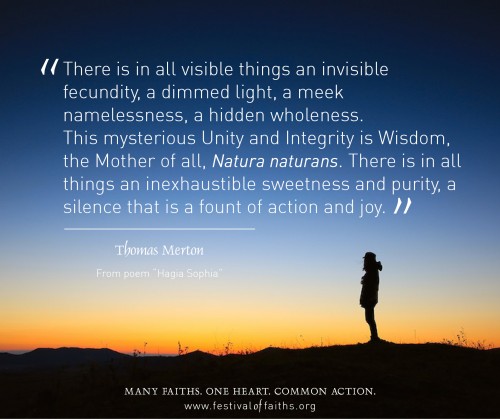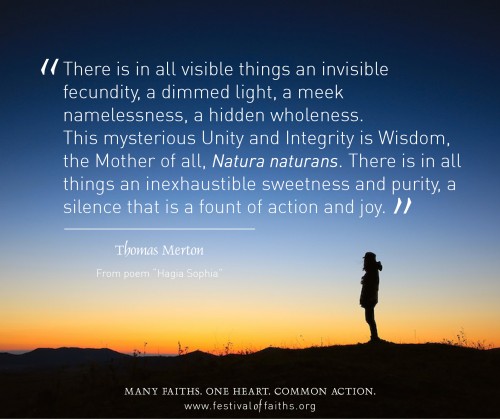 [vc_column width="1/1″ el_position="first last"] [vc_separator show_border="yes_boder" top="20″ bottom="20″ width="1/1″ el_position="first last"] [vc_promo_box width="1/1″ el_position="first last"]
CHRISTOPHER PRAMUK
Dr. Christopher Pramuk teaches theology and spirituality at Xavier University. He is the author of five books, including At Play in Creation: Merton's Awakening to the Feminine Divine (2014), and Hope Sings, So Beautiful: Graced Encounters Across the Color Line (2013).
[/vc_promo_box] [/vc_column]
His full biography and book list can be found HERE.