2003 saw us investigate the connections between Faith and Justice, including the relationships between police and the community. Former Louisville Mayor Jerry Abramson was accompanied by Police Chief Robert White in a dialogue on how our faith communities can make the city a more just community. Robert F Kennedy, Jr. connected his spirituality to his fight to preserve the environment as a public resource.  
We also held an interfaith prayer breakfast featuring Arun Gandhi (grandson of Mahatma Gandhi), who shared how the principles of nonviolence can benefit the individual and society. Our student programming included programs on the Underground Railroad, economic justice, and a look at bullying and homelessness.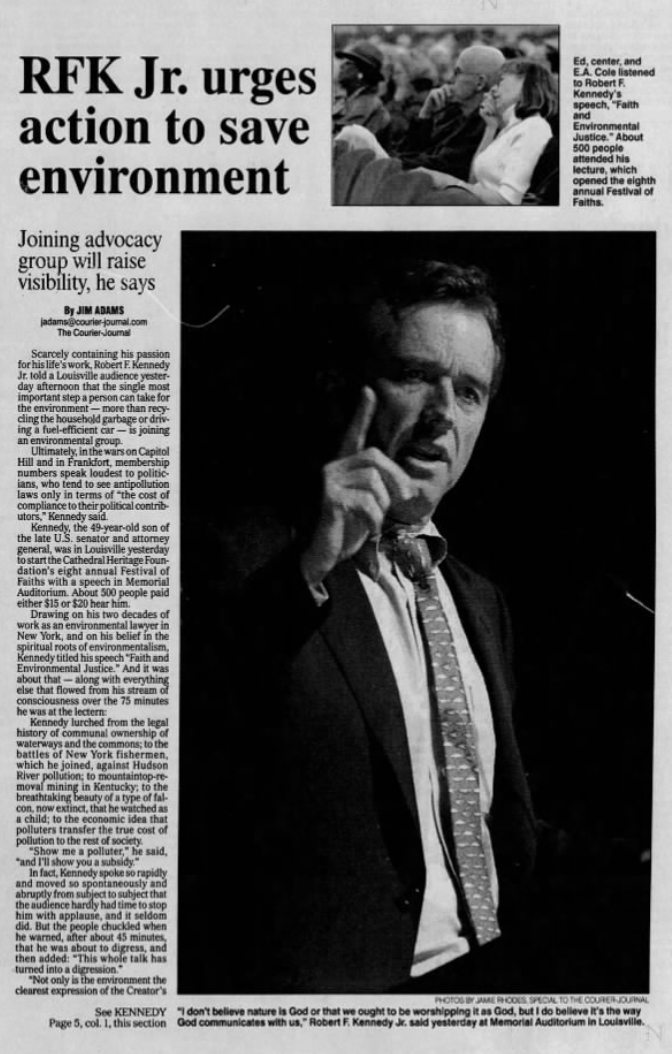 Adams, Jim. "RFK, Jr. Urges Action to Save Environment." The Courier-Journal, 10 Nov. 2003, p. 9.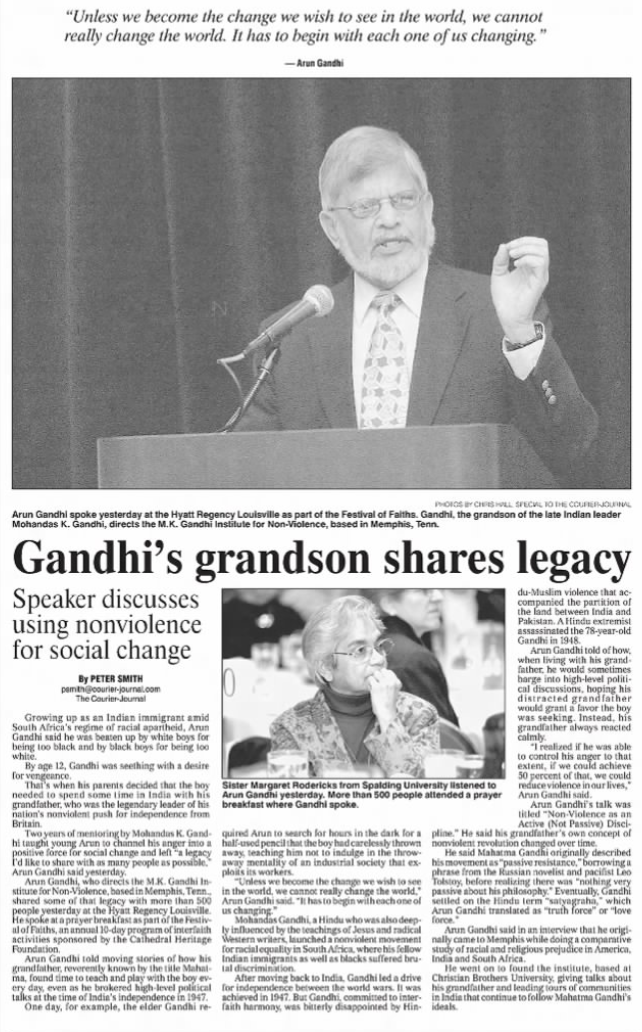 Smith, Peter. "Gandhi's Grandson Shares Legacy." The Courier-Journal, 14 Nov. 2003, p. B2.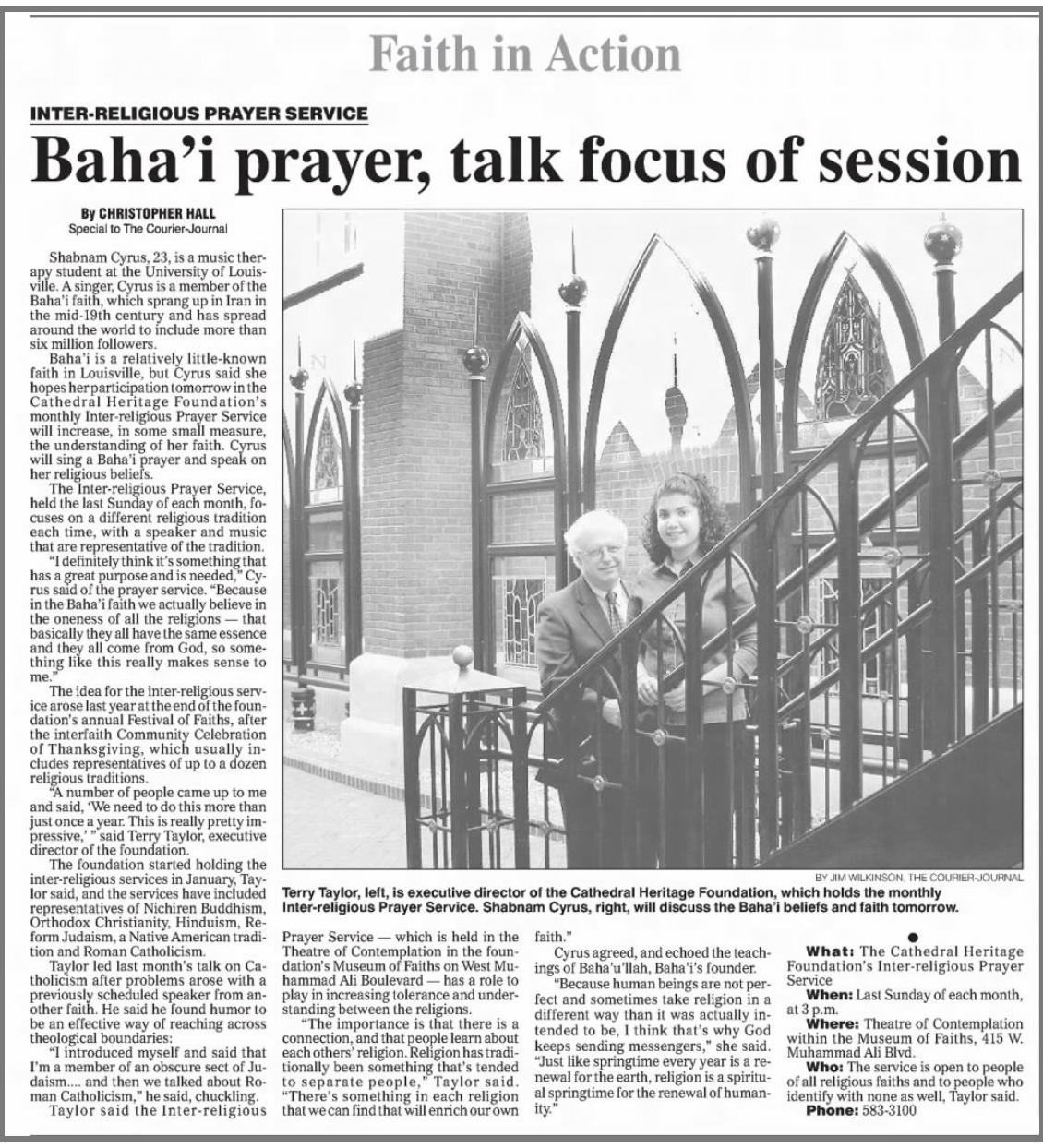 Hall, Christopher. "Baha'i Prayer, Talk Focus of Session." The Courier-Journal, 23 Sept. 2003, p. B2.