The Festival of Faiths began a series embracing the primal elements with "Sacred Water: Sustaining Life" in 2009. Along with viewing the ways water factors into many faith traditions as a sacramental tool, we looked at our relationship with water in our daily lives.  
Tori Murden McClure, president of Spalding University, recounted her journey as the first woman and first American to row solo across the Atlantic Ocean, and six of the Thirteen Indigenous Grandmothers discussed their documentary film "For the Next Seven Generations." We also hosted an exhibition hall at the Henry Clay, where houses of worship shared their own relationships with water in sacred practices.  
A recurring theme throughout the festival was our environmental impact on waterways. The festival also served as an opportunity for the nonprofit WaterStep (formerly EDGE Outreach) to showcase the lifesaving water treatment and pump repair programs they administer throughout the world. Since its debut at the 2009 Festival of Faiths, WaterStep has grown into an internationally renowned organization that provides safe water to communities in developing countries across the globe.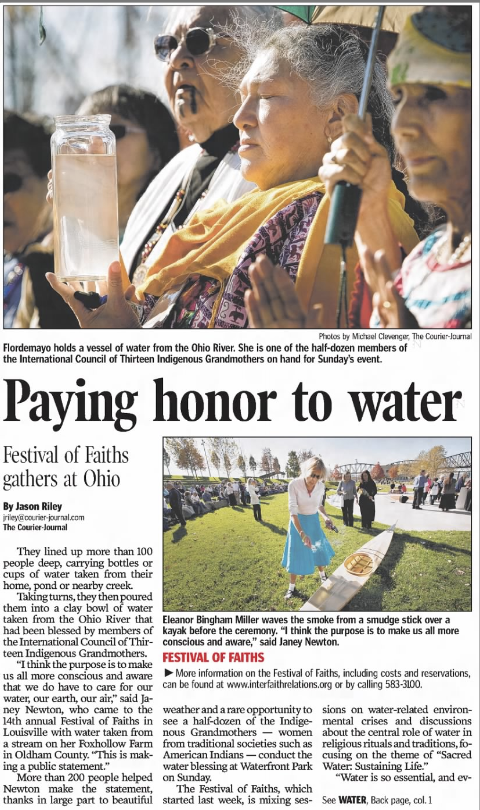 Riley, Jason. "Paying Honor to Water." The Courier-Journal, 9 Nov. 2009, p. B1.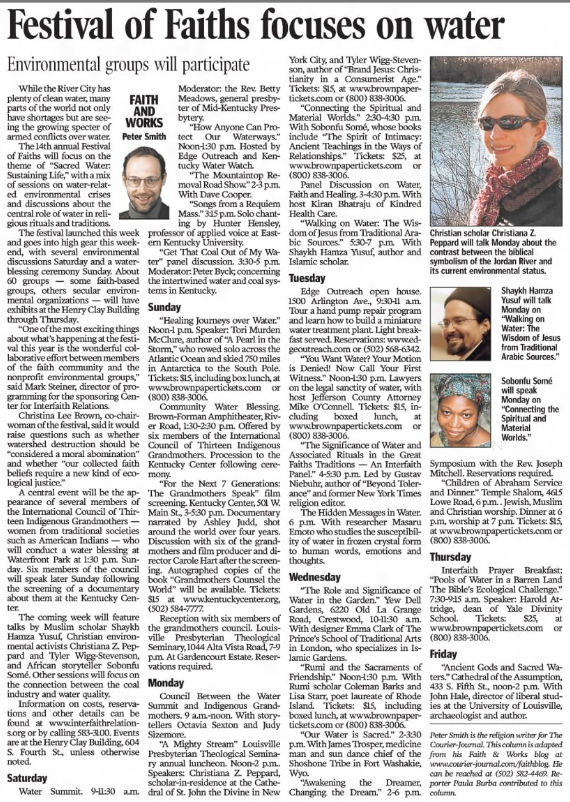 Smith, Peter. "Festival of Faiths Focuses on Water." The Courier-Journal, 7 Nov. 2009, p. B3.