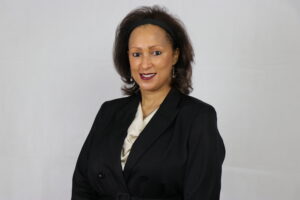 We are thrilled to announce that Metro United Way President and CEO Adria Johnson will join Owsley Brown III as co-chair of the 2023 Festival of Faiths!
"I want to be intentional with how I spend my time and to channel my energy to be a force for good," said Adria, who took the helm at Metro United Way in 2021. "The Festival of Faiths is a force for good, and the opportunity to serve as co-chair is truly a gift."
"The community surrounded me with the embodiment of love during the most difficult time in my life," added Adria, referring to the loss of her son, Kenneth, in a car crash last fall. "That has inspired me to explore new avenues for care and compassion that will uplift and heal. I am moved by what the festival can do for the community, and I believe it can have a strong catalyzing effect."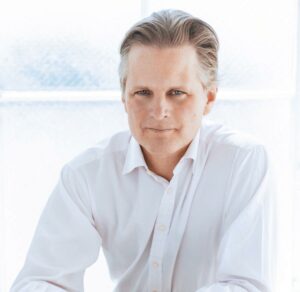 We welcome the inspiration and energy Adria will bring to the festival, especially in her role as co-curator of our new *Festival of Faiths Plaza* (see below for details).
"The Festival of Faiths provides common ground to have deep, often difficult conversations. We find insight and inspiration in the journey of asking significant questions, regardless of the answers. But perhaps most importantly, it's a point of departure for meaningful dialogue and actions beyond the festival," said Owsley.
"We are immensely grateful that Adria has agreed to join us on this journey and look forward to co-creating a moving and unforgettable experience that folks won't want to miss."
*New This Year: Festival of Faiths Plaza*
The festival has always striven to provide unique opportunities for engagement outside the theater space. But this year, we're stepping it up a notch with our Festival of Faiths Plaza!
Situated in the Kentucky Center lobby, the plaza will feature a diverse, dynamic assortment of demonstrations, activities and entertainment intended to keep attendees engaged. Stay tuned for more details!
Learn More About Our Festival Co-Chairs
Meet Adria Johnson: Adria is president and CEO of Metro United Way (MUW), a nonprofit that unites and empowers communities by investing in the full potential of individuals and families to ensure positive, sustainable change. Adria was selected for the position following an extensive national search, and in 2021, she became the first Black CEO of the agency, which serves seven counties in Kentucky and Southern Indiana. The native Louisvillian is an accomplished champion of social change with a longstanding dedication to community impact and equity. Previous positions include chief impact officer at MUW, commissioner at the Department for Community Based Services for Kentucky State Government, and assistant director at the Department of Housing and Family Services for Louisville Metro Government. Adria's strong fiscal experience was gained in various roles held in the private sector for the first half of her career at Humana, LG&E and Brown & Williamson.
Meet Owsley Brown III: Owsley is devoted to sustaining healthy communities by enhancing cultural, spiritual and civic life. He is a documentary filmmaker, a director of foundations and nonprofit boards, a student of theology and the spiritual path, and the leader of exploratory projects in community wellbeing. In his native city and beloved hometown of Louisville, Owsley is known as host and producer of the Festival of Faiths, a founding board member of the Kentucky College of Art + Design, and chair of the Compassionate Schools Project.  Owsley is also an active fifth-generation shareholder of Brown-Forman, his family's international spirits and wine company, founded in 1870. He serves on the boards of the Center for Interfaith Relations, University of Virginia's Contemplative Sciences Center, Mind and Life Institute, Sustainable Food Alliance, Roxie Theater, and Tsoknyi Humanitarian Fund.