"The Music of Humanity"
by Anthony Chukhlov
2023 Young Authors Sacred Essays Contest Runner-Up
I was only in elementary school, when my parents introduced me to the profound works of Pyotr Ilyich Tchaikovsky. Swan Lake, Sleeping Beauty, The Nutcracker, and his multitudes of other symphonic works, with such deeply rich and intimate melodies, captivated my young mind. The lush combination of love and pain within his compositions conveyed emotions beyond a child's realm of understanding—emotional content that distinctly matches Tchaikovsky's tumultuous life. What many musicians and historians neglect to mention could perhaps have been the fundamental source of Tchaikovsky's unmatched music depth—the fact that the most famous Russian composer ever to live was gay.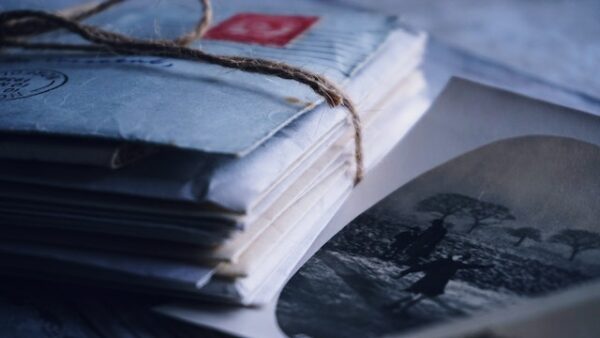 In the words of Dr. Martin Luther King, "Love is the only force capable of transforming an enemy into a friend." Throughout Tchaikovsky's life in Tsarist Russia, he faced no shortage of enemies regarding his unorthodox romantic preferences. By convention, he was ultimately forced to marry a woman, with whom he could never establish a loving relationship. But Tchaikovsky's love was reserved for another man, to whom he expressed affection through letters and compositions dedicated to him. But legally sundered, unable to pursue the true nature of his romantic affection, over the course of his life Tchaikovsky descended into pain, depression and sorrow, as reflected in the heartrending content of his music.
Even in a world continually plagued by racism, homophobia, and widespread injustice, the profound music of Tchaikovsky has grown to be universally adored by people all across the world, of all races, ethnicities, and political backgrounds. In conservative societies such as that in which Tchaikovsky lived, there had always been a common sentiment that being gay was synonymous with immorality and mental deficiency. These hateful ideas still pervade the contemporary views of many communities in the modern world. Although homophonic laws and social cultures continue to oppress the LGBTQ community, Tchaikovsky's story serves to model the necessity for unity, to love and appreciate all people, not only by embracing our shared qualities, but also by celebrating our differences.
In order to dissolve the damaging preconceptions that marginalize certain groups of people into a state of perceived inferiority, we must seek out, acknowledge, and tell the real truth of those like Tchaikovsky, who model greatness amidst adversity and who bring the world together with their differences. We must not let history be distorted by hatred and fear, by those who fabricate narratives to perpetuate conflict. Rather, a more loving humanity necessitates unbiased appreciation of the objective value that all humans bring to the world. It is inevitable that different people will sometimes disagree, and that disagreement can lead to conflict and hate. But just as a vast spectrum of notes align to produce beautiful melodies in a symphony, the unique qualities of a diverse array of cultures and personalities are what bring beauty to the world. When we embrace great people like Tchaikovsky, we inspire the world to unite in harmony, so as to accentuate the beauty of life for everyone.